Maya Verlaak
Composer & performer
Research

Somtimes, Maya is asked to investigate a musical score or any kind of material of a piece which Festival programmers want
to have performed but is missing some or lots of material. Maya enjoys doing the research involved in such a project.
She has also been asked to do research into very old instruments to be rebuild and used in a performance again.

Maya has always enjoyed building instruments and since her way of composing focusses a lot on instrumental characteristics,
she is planning to investigate it further in her Phd studies.

A selection of research projects:


1-2 July
2016


Lecture-Performance about/with my recent work




Performed by Howard Skempton and Maya Verlaak




At the RMA Music and/as Process, 4th Annual Conference Bath Spa University

12 May
2016
"All English Music is Greensleeves (II)" by Maya Verlaak
Performed by Andy Ingamells and Paul Norman
At M3C-Nottingham Research Festival, Nottingham UK
20 December
2015
Lecture-Performance of "Brass" and "reinventing forgotten instruments"
At the Animusic Organology Conference, Portugal: ANIMUSIC
2015-2018
AHRC funded Midlands3Cities Doctoral studies (UK)
2015
Research into Dick Raaijmakers'Nachtmuziek' for 'Dag in de Branding' Festival 2015 (with Gilius Van Bergeijk)

2013-2015
Masters research

: Reinventing Forgotten instruments

2013
Research into the 'Clavessin Electrique' with Gilius Van Bergeijk

2011
Karlheinz Stockhausen Microphonie II: remaking the tape for performance at The Hague Royal Conservatoire (NL)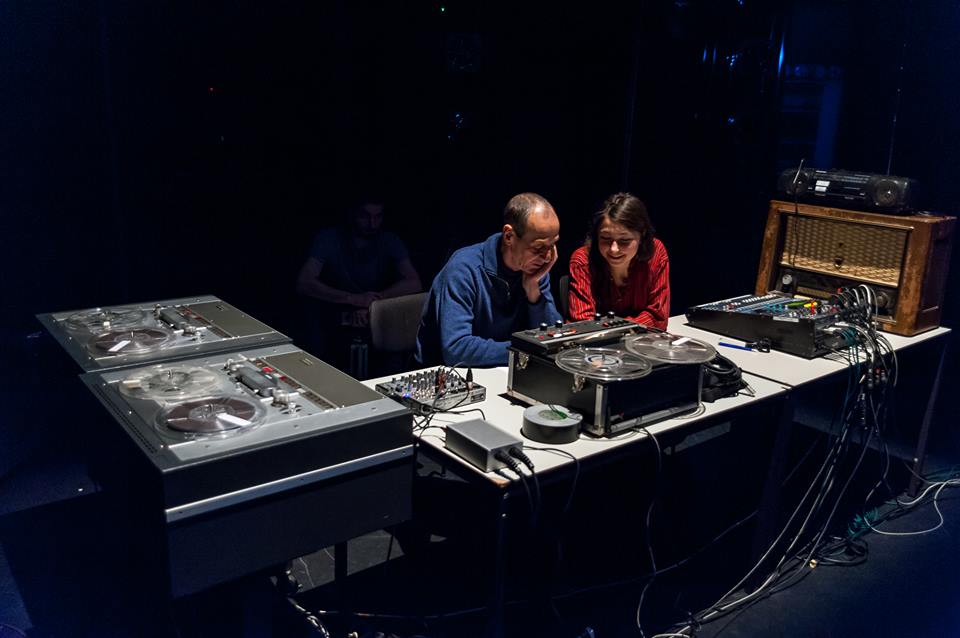 Gilius Van Bergeijk and Maya Verlaak during the try out performance of Nachtmuziek at the Royal Conservatoire of The Hague (NL)
Later also performed at Theater aan't Spui for 'Dag in de Branding' festival 2015 (NL).